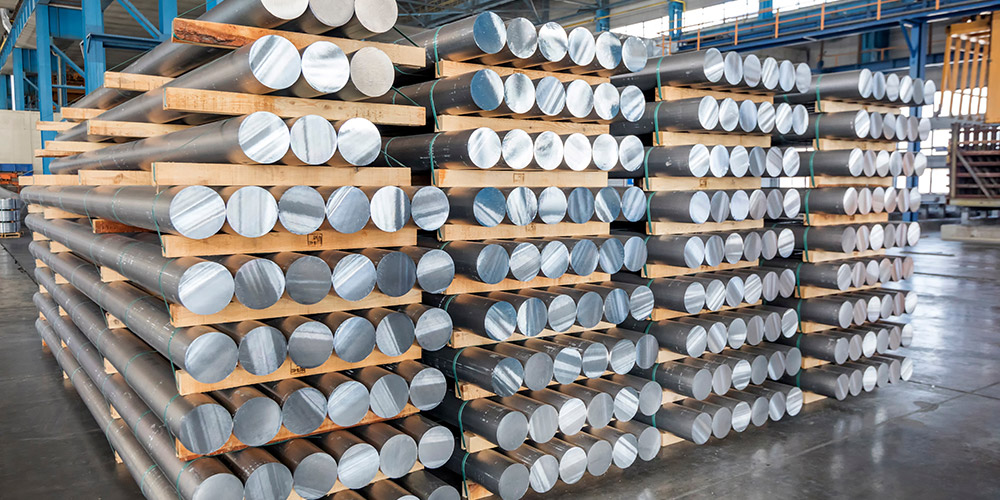 Aluminium extrusion: what alloys are used most commonly?
Aluminium extrusion is a phase in production of aluminium profiles when an aluminium alloy ingot is cut into smaller pieces. During the next phase a smaller ingot is heated in an induction furnace to a temperature suitable for extrusion and then a suitable aluminium mould is formed, which is ultimately compressed and cooled with air or water. The modern technologies enable preparation of aluminium moulds as thin as 0.8 mm making such aluminium processing applicable in a wide range of areas.
The most commonly used alloys
Aluminium extrusion is mainly used for the following aluminium, magnesium, and silicon compounds:
EN AW-6060 is a medium-strength alloy commonly used to meet the needs of high-quality finishing. This alloy is commonly used in production of furniture, decorative finishing products, photograph frames;
EN AW-6061 alloy is most commonly used in cases where particularly high-quality welding and soldering results are needed. This alloy is extremely strong and corrosion-resistant and it can be mechanically processed easily. EN AW-6061 alloy is widely used in manufacturing of vehicles, in construction and industry;
EN AW-6063 is one of the most popular alloys, which is perfect for welding and making any desired shapes. Anodizing brings out an excellent aesthetic appearance of this alloy;
EN AW-6082 alloy is usually applied when extreme strength is needed (it is most commonly used in manufacturing of truck trailers), however, it is not suitable for decorative anodizing;
EN AW-6101 alloy is characteristic of particularly high corrosion resistance, it is suitable for welding and anodizing. A common use of this alloy is manufacturing of transformer tubes.
Aluminium extrusion can also be applied to a variety of other types of alloys. You are always welcome to consult the professionals in this field if you have any doubts contemplating which of these standards could be the most expedient one. UAB "Linoksa" is a company with many years of professional experience in the field of treatment and sale of stainless steel and aluminium. Please do not hesitate consulting the professionals working for this Company, who would surely help with finding the most favourable solutions. The offered products meet all applicable requirements and standards established by the European Union, so you can rest assured that the professionals working for this Company would be very helpful in making a decision and would take care of the best result.